Full-fledged corporate level
Data Leak Prevention solution
---
Safetica security software offers a full DLP (Data Leak Prevention) solution which covers a wide range of security threats that originate from a common source – the human factor. Safetica defends against planned or accidental data leaks, malicious insider actions, productivity issues, BYOD dangers and more.
Immediate Data Protection in 3 Clicks
---
Protect your important corporate files without limiting company operation.
Faster than ever, you can learn where files leaks happen and what the greatest risks to your company are. Deploying Safetica DLP provides you with an immediate overview of all threats to your sensitive data. Set up basic security rules in few minutes.
Comply with regulations
---
Learn how sensitive files can leak out of your company and prevent those leaks.
With Safetica DLP you can easily meet most of the requirements of international and national standards. With advanced features, you'll cover not only GDPR but also PCI-DSS, HIPAA, or ISO / IEC 27001 certification.
Simple Security across Devices
---
See the activities on your computers, notebooks and mobile phones in a single place.
Safetica is simple for everyone to understand and easily shows you how secure your files are. You can perform an internal security audit by yourself or uncover how costly software licenses are being utilized, all without expensive training or certification.
Safetica offers a full set of security tools in a single software package.
Full suite DLP solution
covering all major data leak channels. Safetica provides endpoint DLP with network DLP capabilities.
Short time-to-benefit
Flexible approach to blocking data leak channels gives Safetica the fastest deployment time in its product class.
High level of tamper-resistance
insures consistent protection, even while covering users with administrative rights.
All speciality functions covered against leakage
Safetica protects data from printscreening, clipboard stealing, virtual printing, file transformations, archiving and encrypting functions.
Agnostic approach
Safetica data protection is not limited by individual protocols or applications.
Clearly defined data policies
with Safe Areas. Managers just select locations from where confidential data cannot leave, Safetica takes care of the security.
Exact time tracking
Opened does not mean actively used. Safetica activity reports show the actual time users were active at visited websites or in applications.
Automatic evaluation and alerts
Safetica picks the most important logged details and sends a summary report to designated recipients. Complete details are available as needed.
How it Works
The endpoint workstation is where the action happens. Users work with business critical data, access the internet, read emails, send documents to the printer and plug in their portable media. Safetica deploys an agent (Safetica Endpoint Client) to desired endpoints and maintains regular connection with them through the server (Safetica Management Service). This server builds a database of workstation activity and distributes new data protection policies and regulations to each workstation.

Complete Data Leak Prevention
Safetica covers all data leaks channels while being easy to install and operate. See Endpoint Events Coverage for proof of Safetica's comprehensive coverage.
Trends & Productivity Profiling
Warns company management in the event of sudden changes in employee activity and shows productivity changes by department over time. Both changes are indications of possible security risks.
Activity Reporting
Uncovers security breaches on many fronts by checking all user activities for signs of potential danger, even before the actual transfer of data.
E-mail DLP
Ensures protected data stays out of the wrong mailbox. Records where sensitive files have been sent and stores this information for future reports.
Application Control with Time Rules
Enables selected package of work related applications and blocks others for a more secure environment. Applications can be made available only for a specified time frame.
Web Filtering
Easily enforces company AUP (Acceptable Use Policy) with carefully preselected categories and keyword filtering.
Print Control
Limits what can be printed and by whom with quotas for individual users and departments.
Device Control
Prevents employees from connecting unauthorized devices at work. Common ports can be enabled for particular devices or blocked for all of them.
Encryption Management
Safetica offers Full Disc Encryption or encrypts whole partitions and creates local or network virtual drives for secure file storage. In addition to password and key access methods, Safetica offers secured Travel Disks and an "encrypt when copying out" feature for data leaving the Safe Area.
Informative & Testing Mode
Helps companies progressively integrate data protection by enabling tests for all "what-if" situations without halting business processes.
On the Fly Data Classification
Protects new information immediately after a classified file is created or received.
Unified Management Console
Safetica Management Console enables one-stop security management and reporting, integrates all company data protection, reporting and blocking policies.
SSL/HTTPS Inspection
Checks and protect secured communication lines including websites using HTTPS protocol, IM applications with secured connections and secured email transmission.
Minimal Total Cost of Ownership (TCO)
Frees users from the need to buy extra security appliances. The endpoint agents deployed in Safetica also provide Data Leak Prevention features for company networks.
Flexible Use
Safetica covers any application, Instant Messaging protocol or webmail service thanks to its unique universal approach.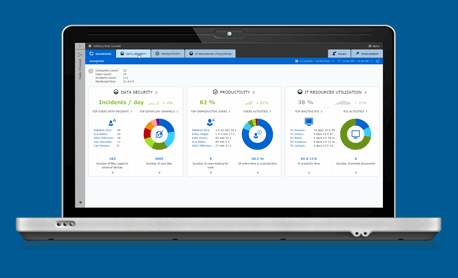 Safetica's security philosophy is based on three pillars: completeness, flexibility and ease of use.
What does Safetica bring to IT admins?
---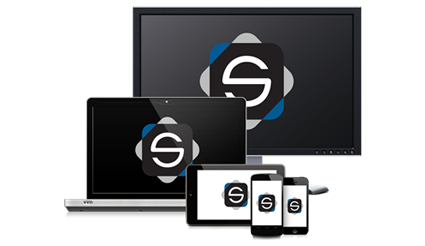 Considerably Easier Deployment
Safetica can be deployed faster than before and doesn't impact operations. This is important for companies of all sizes. You'll see the results immediately after deployment and the most critical incident notifications can be automatically delivered to your email.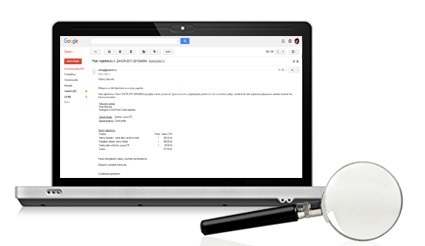 Sensitive Data Discovery
You don't have to know in which documents sensitive data are anymore. Safetica helps you identify potential security issues by locating files and emails with important content so that you can easily restrict data from leaving your company. Prepare for GDPR, HIPAA or PCI DSS with more ease.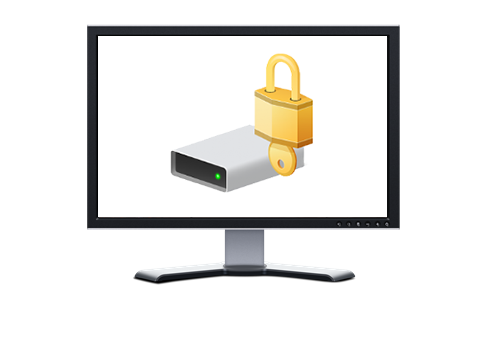 Enhanced Support for Disc Encryption
Improve security of sensitive files using disc encryption. If your notebook or USB flash disk is lost no one can access your sensitive content thanks to BitLocker encryption.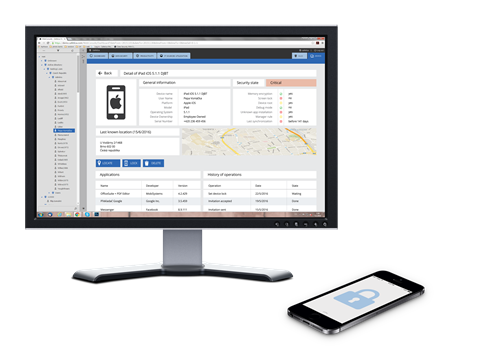 Safetica Mobile
Safetica Mobile gives you a way to protect all your mobile devices. Your mobile phone can be located easily so you don't have to worry about getting and configuring a new one. Stolen phones or tablets can be blocked and wiped remotely, therefore making them useless to thieves. IT admins will benefit from easy management of both company computers and mobiles in a single spot.
Architecture
---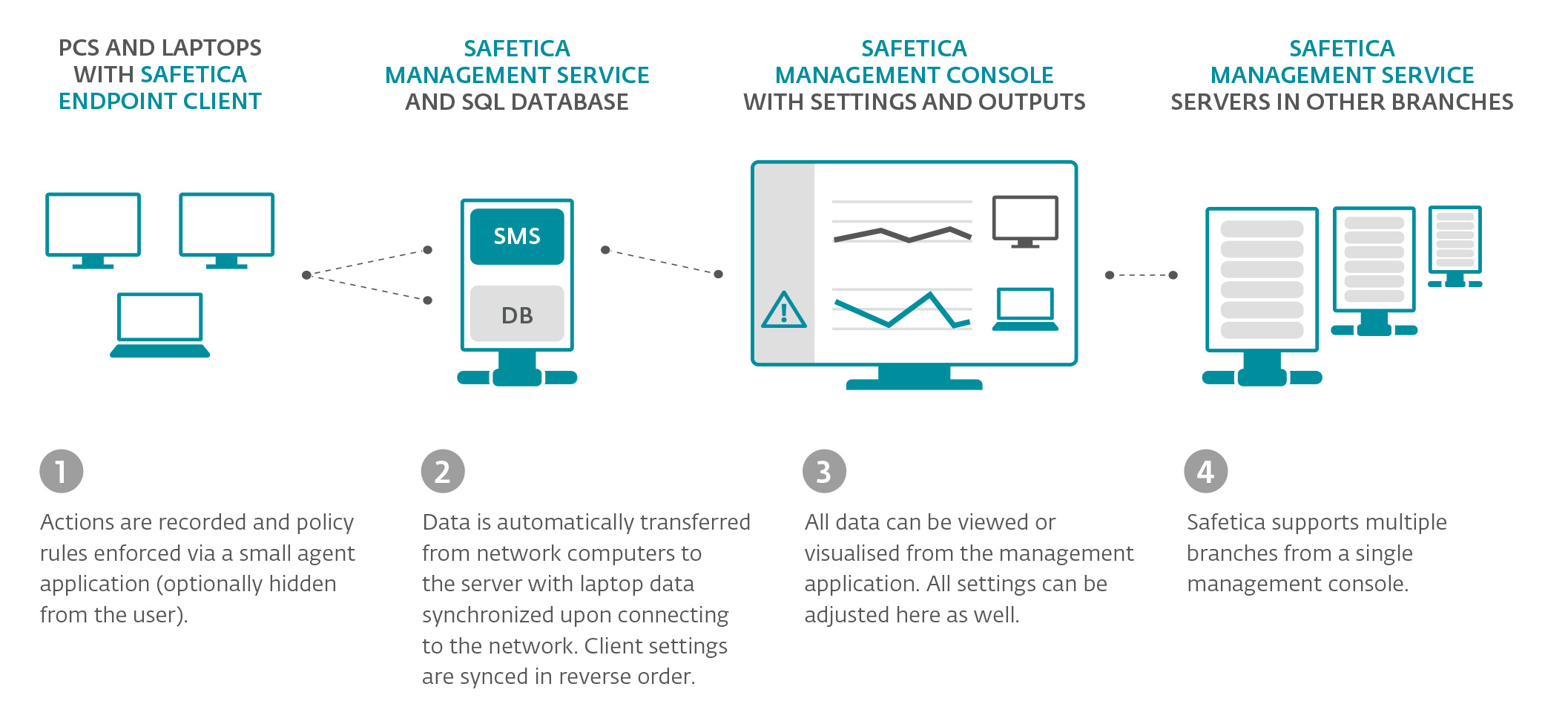 Explore our customized solutions
Request a demo or a no commitment personalized offer to fit your requirements.
---