An easy-to-use web-console for managing endpoint, server and mobile security
---
Uses a new web-console interface with drill-down possibilities
Multi-tenant – serves multiple independent users with specific access and privileges
ESET Remote Administrator 6 now also runs on Linux
Server/proxy architecture for network resilience
Available also as pre-configured VM in Microsoft Azure with no on-site installation needed
---
The benefits of ESET Remote Administrator
---
Multi-platform support
Runs on both Windows and Linux. Deploy the desired components all at once with the general installer, or individually – or deploy as a Virtual Appliance.
ESET Remote Administrator Server
Handles communication with agents, collecting and storing application data. Can handle tens of thousands of clients while maintaining high-speed operation.
Independent agent acts even without connectivity
Independent agent runs all tasks, policies and events directly on the endpoint, even without connectivity to Remote Administrator.
All-new web-console, inspired by admins
Developed in consultation with IT professionals, the web-console provides a perfect security overview of the network.
Proxy/server architecture to aid your network
Remote locations no longer require a server installation; ESET Remote Administrator Proxy collects and forwards aggregated data to the main server.
Rogue detection sensor
Working for the admin, ESET Remote Administrator helps to detect all unprotected and unmanaged machines in the network.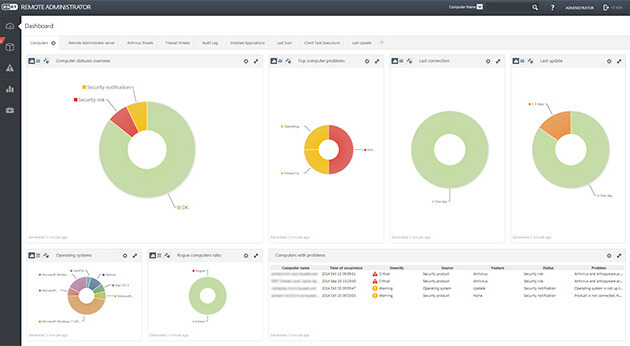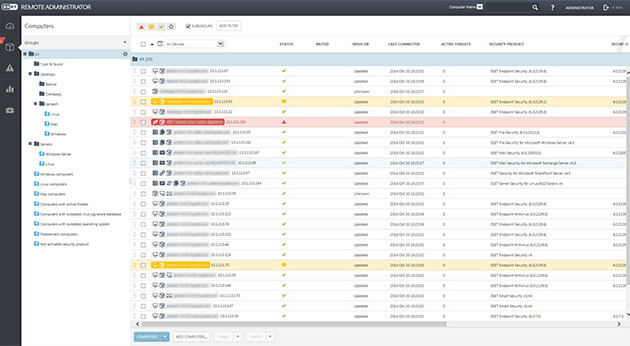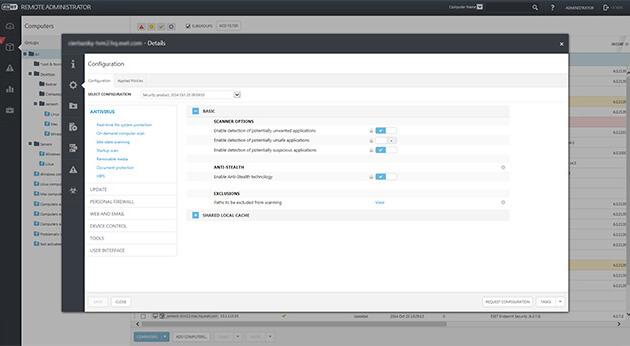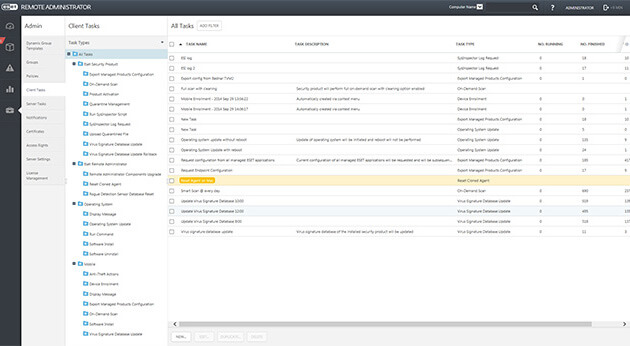 Need help? Get in touch with us at +30 2118005251 or email us at support@marpoint.gr
We strive to provide our Customers with a customized solution based on their needs.