Allow or block whole webpage categories.
Webpage content filtering or web compression is provided as an add-on service to the EVO2 but can also be provided as SaaS "Software as a service. This feature allows you to allow or block whole webpage categories in a database of over 460 million websites. You can define rules for each vessel, to block certain categories of sites (betting, adult, peep to peer, messengers, etc) and compress the allowed sites. A unique feature is that the service can also block on a content "word" basis.
---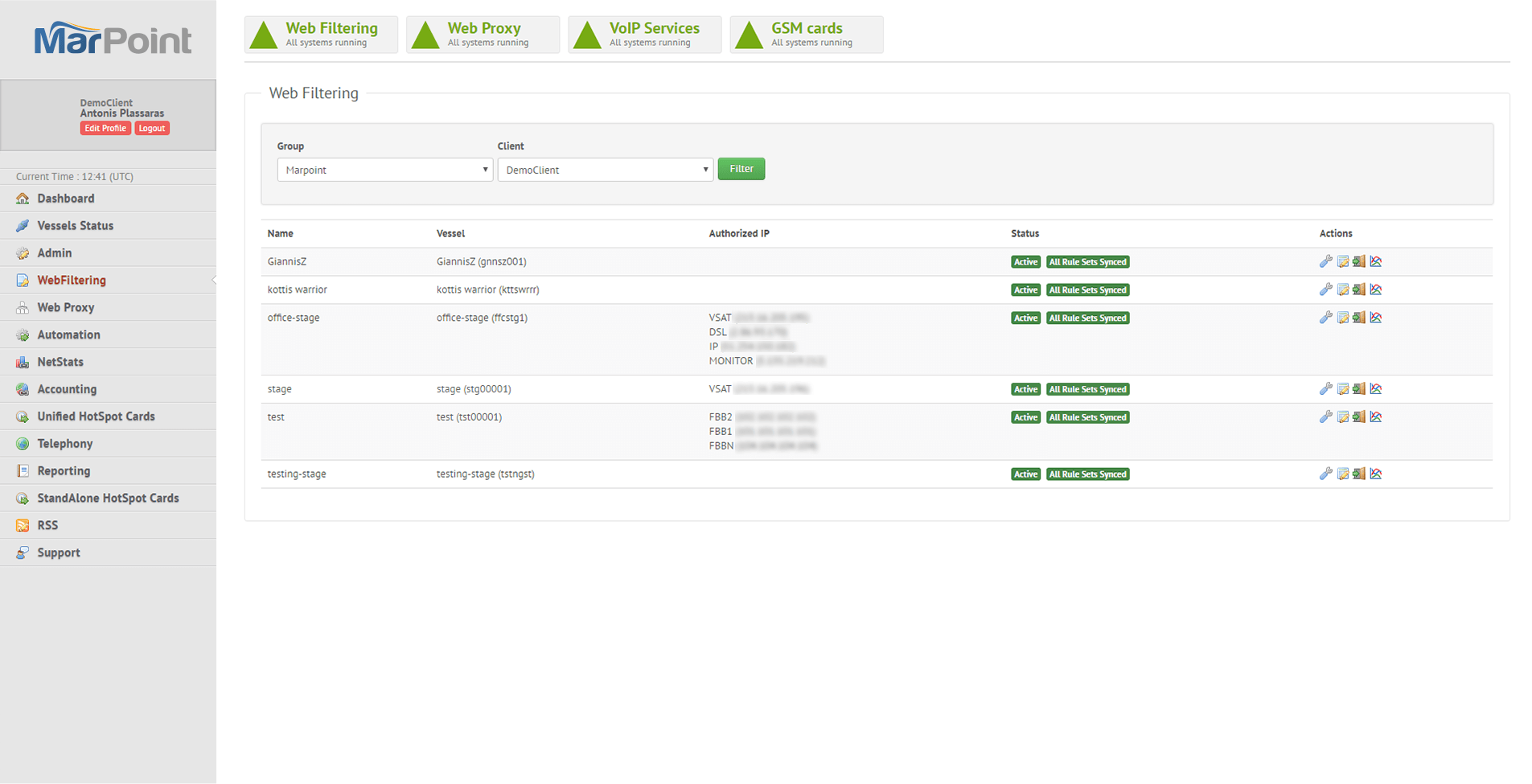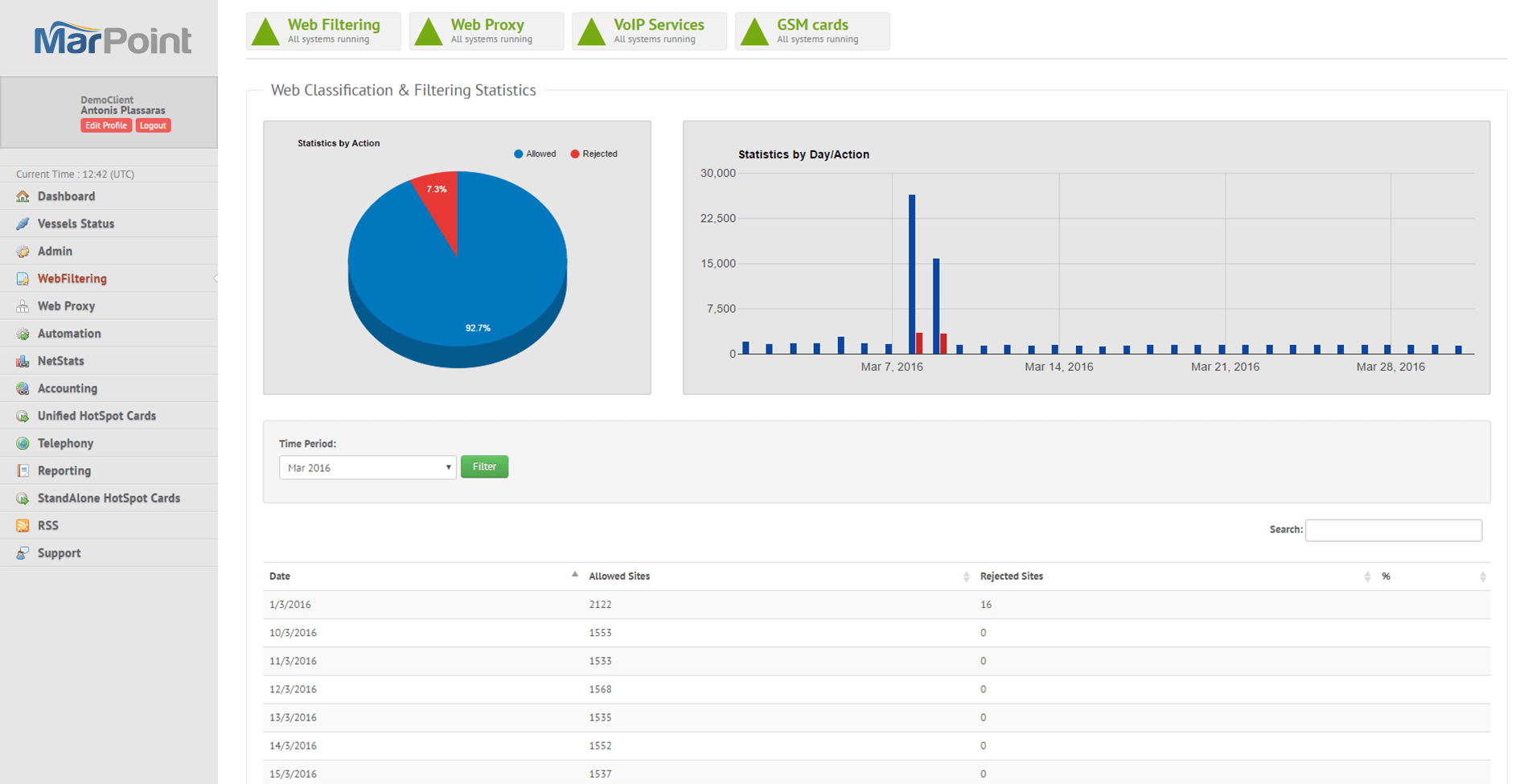 ---
Need help? Get in touch with us at +30 2118005251 or email us at support@marpoint.gr
We strive to provide our Customers with a customized solution based on their needs.